Believe it or not...it has been almost 5 years since my casting for feature film SCOPIA.
In Covert Garden in magic book store in June 2010, I felt sun on my face and proudly went for " A casting" ?...that, as it turned out : have changed my life.
I couldn't be more happy or proud, that this film, my baby is out in the world available
For all of you to watch on iTunes.
SCOPIA meant and still mean so much to me:
Basia, lead role - I am playing, brought me my first nomination for Best Actress in Feature film.
It was without the doubt , one of the most dramatic roles, I was given to act in my life.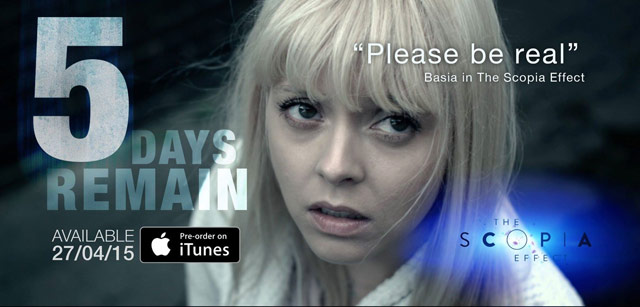 I just liked the picture,it's not 5 days! It's today : 27.04.2015 ...there is JUST only ONE day like this...
If you followed my blog before, you probably have seen the trailer -if not...it's here:
Watch and don't be shy to tell me, what you think...!
I am excited, like a little girl before Christmas...!
Share the news with the world, watch SCOFIA EFFECT get involved in our beautiful journey!
On Twiter, Facebook : #scopiaeffect #scopia
Love, hugs, kisses...
Joanna