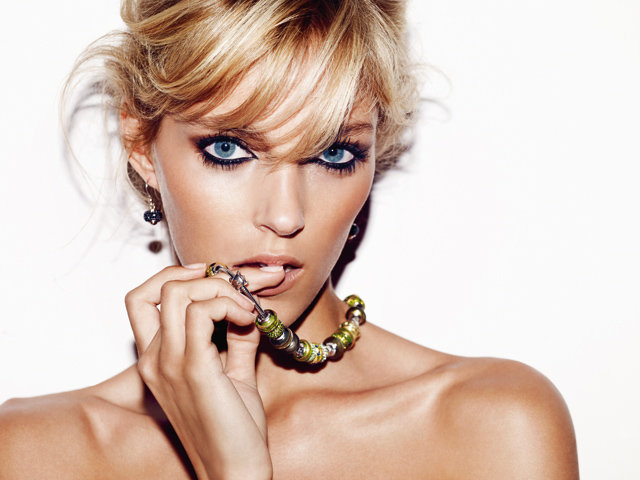 We really NEED to have HERO's our in life.
Well, I know I do.
She is beautiful, inspiring, inteligent and without any doubt -anytime in a day, I would say and admitt I want to be like HER.
I can't help, but wonder...What are the most desirable qualities, that I admire and that inspire.
Me so much....
Well, it's confidence, being successful,but not arrogant in the same time...
What else...Honesty,Generosity and kindness is super high on my list...
Anja got it ALL!
And it's interesting- this list it's not only in my mind, when someone asked me about my lifetime Idol,but Huh...also, when it comes to people I date, for example.
Or in professional life...film directors I desire so much to work with.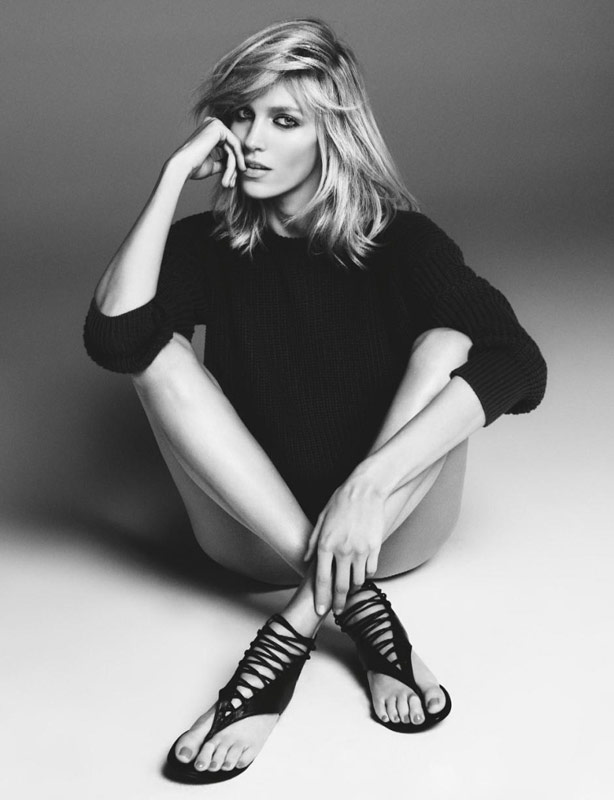 Who is SHE?
This beauty...Her name is Anja Rubik and in my opinion, she is the most Successful polish Model of our time...Need to tell all my special inspiration...:
Anja Rubik began her modeling career full-time soon after graduating from high school. She has been featured on the covers of various magazines, including French, Korean, Latin American, Japanese, Spanish, Australian, and German Vogue, Korean and French Numéro,Nylon and Elle. She has modeled for such designers/brands as Victoria's Secret, Shiatzy Chen, Givenchy, Chloé, Christian Dior, Hermes, Valentino, Gucci, H&M, GAP, Lanvin,Balmain, Belstaff, Armani, Lacoste, DKNY, Barneys New York, Jimmy Choo, Estee Lauder,Roberto Cavalli, and Chanel.She has also done haute couture for Valentino, Chanel,Christian Lacroix and Elie Saab and Polish jeweler Apart.She appeared in the 2009, 2010, and 2011 Victoria's Secret Fashion Shows.Vogue Paris declared her one of the top 30 models of the 2000s.Since 2010, she has appeared on Top Model. Zostań modelką, the Polish edition of America's Next Top Model.
Anja is featured in the 2011 Pirelli Calendar photographed by Karl Lagerfeld. She was one of the models to star in Lacoste's "new look" campaign in January, a different advertising concept for 2011 under the new tagline, "Unconventional Chic". The ads were shot by Mert and Marcus, showing models wearing the iconic white Lacoste polo shirts worn over fancy black evening wear.Rubik renewed her contract with Fendi for the third season in a row. In 2013 she was ranked third on Vogue's "Top 10 Models of 2013" list.In 2014 she became the host and a judge of the Polish version of the reality show Project Runway TVN.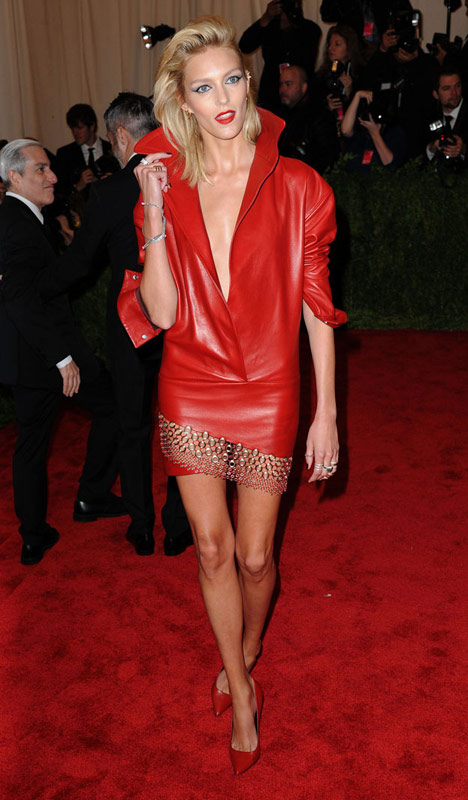 She is a favourite model of Karl Lagerfeld.And certailnly mine,too.For many years now.
She was building her modelling career in NYC, when I was studying in Actors Studio in New York and I like to think, there is always something, we have in common.
It's quite amazing, how huge influence she had and still have on my life, personally.
On an odd day, when I am down, I read lots of interviews with her, which always cheer me up.
I can find out for example, how Anja for years was going all the way to the TOP, and how damn hard it was for her...And what she is doing ( on weird day,as we all have them sometimes) -when things goes not the way, she WANTS.How could she ever get it wrong?!
It's almost like having a spiritual mentor, someone you follow, gently all the time is present On the back of your mind...
Many,many of my photo shoots work is very much based and Influenced by Anja's work.I'm thinking a lot about how she is posing,Anja's make-up choices and wardrobe ( my personal day- to-day style is close to HERS, too) the atmosphere of the pictures, the ideas, the style, and unique vibe...It's definitely something, that stuck for good with me, and Thank God for that!
Some of my older pictures I am sharing with you here...as example of my Anja's inspiration.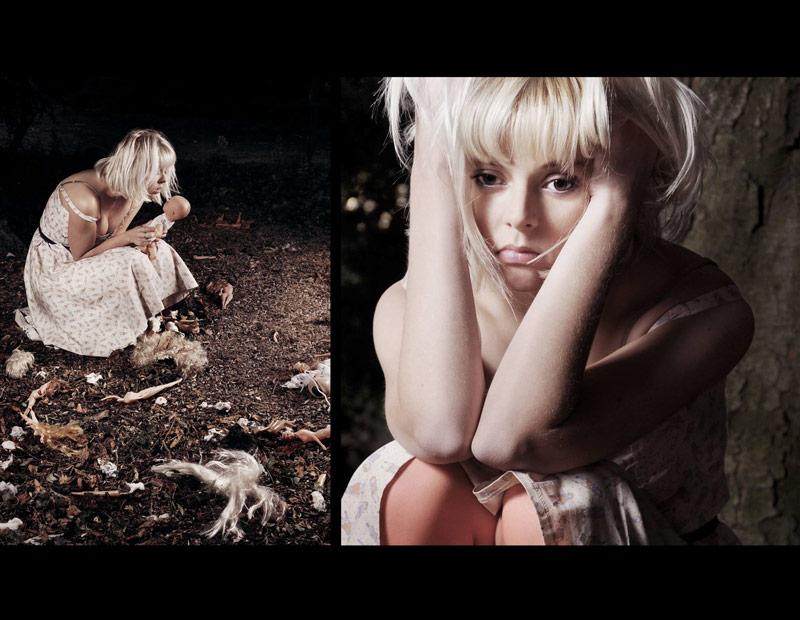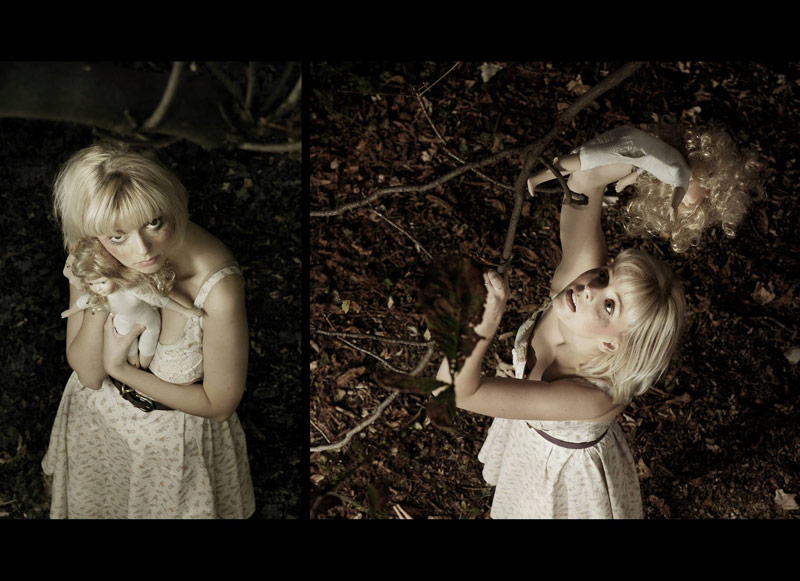 I wonder ...Who is your "lifetime" Hero?
Xxx
Love, light, Big Hug.
Just Miss Joanna