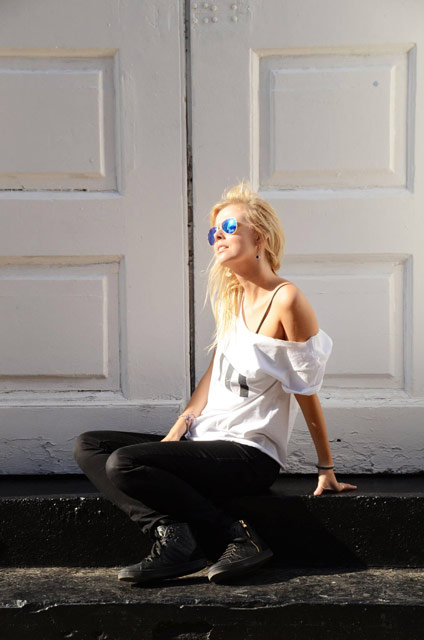 I'm really doing well lately.I have been working constantly : Blood Brothers in Jordan, few films in London during summer time, and feature Dark Signal in Wales in Autumn, and back to London so I can do the lead in a play....And now...My first week to reality of castings ( 6 to be exact and more coming everyday;-) and more industry meetings ALL THE TIME.I would not dare to complain, but it can be exhausting and overwhelming sometimes...
Last week when I was back on casting track, I got to think lots about expectations, dreams and never ending wish list....
Not that long time ago,when I was on my way to Wales to start filming DARK SIGNAL I was telling myself, "If only I can do a play, I miss theatre" BOOM ...Next thing I know,I am in the play !
Later on, I keep day dreaming ....iF only I can get a casting for big Commercial. Really, huge one...Boom! My agent is calling with advert casting for huge Alcohol brand this week..
And later on...I wanted casting for BIG period BBC TV series and so it is...it happening on Friday morning...haha=> Be careful what you wish for, Joanna!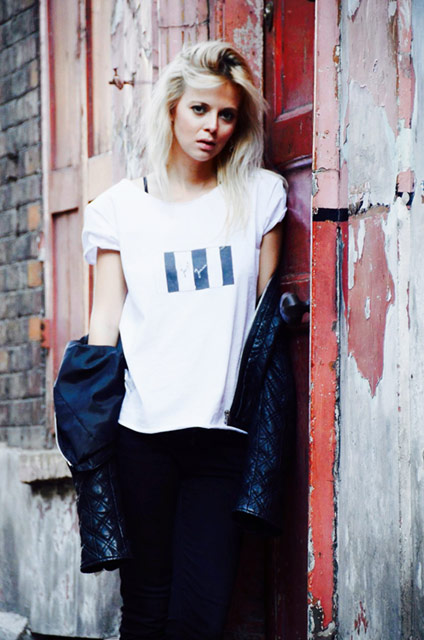 I realised I was so busy lately with planning, and setting myself constantly next goals and dreams, that I " FORGOT " to enjoy myself more, and realised this is ALL amazing stuff, that are happening right now, I am kind of missing it all, because I am too focused to reach the next " level....The problem is, ( and curse and blessing in the same time) there is always going to be next thing....but life goes on and I do need to STOP to tell myself how amazing everything that has been happening NOW is...This blog ...JUST JOANNA, for example, keep me away from being insane, get me more work, free clothes, and got more emails than ever....24ooo readers...Huh!? Who would it thought ?! For sure not me, when I was writing to you the first time!
It is a bit unsettling and bizarre feeling, to be back to castings...I am not gonna lie:-(
It's not that I'm thinking I am so fucking great, I shouldn't have to audition anymore, no way!
It's just weird after months and months of constant work, be back where I was, fighting for new roles...But that's the game and I am diving in ! Now!Go!
---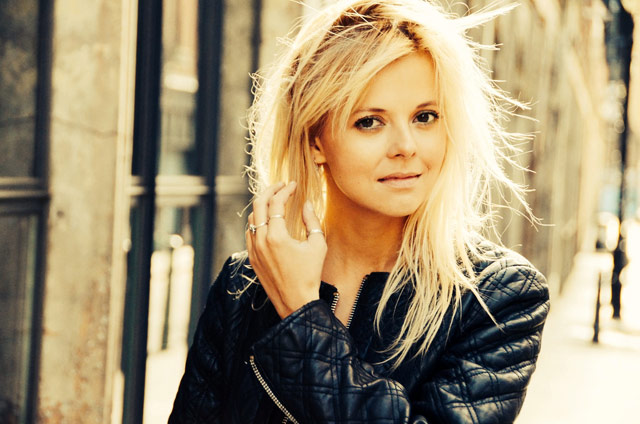 On the different note, coming back to the title of my BLOG today, I see how my actors friends are holding up to this idea, THAT this one casting will change their life...Sad! As I know very well, it's an illusion from the beginning to the end, WE are the only people that can change our life, none of any castings in the world will do it for us...
---
Miss Joanna on Stage..back to BLACK, Huh?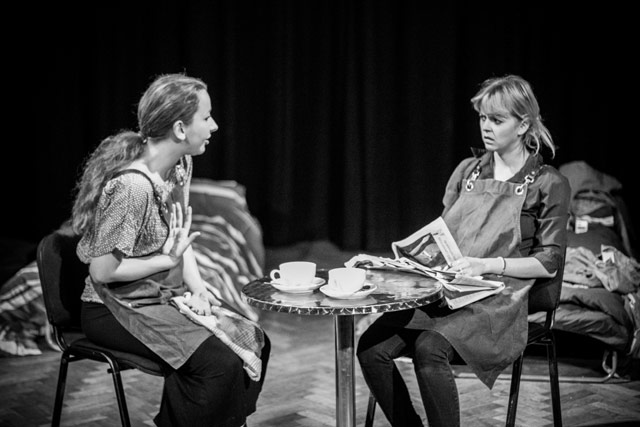 I wouldn't be myself if I didn't tell you about my premiere and my play run.
Well, it was fucking great. I wasn't nervous in any way.Just pure excitement!
I couldn't wait to be back on stage, perform in front of an audience and just enjoy that energy, That very special moment, again and again ....and again!
I got amazing feedback, so many wonderful,heart moving comments and I must say:
That means a world to me!
Again, I can confirm my feeling that it doesn't really matter if I am doing feature film, a play on stage or tv series...acting is acting and as long I work on a production that I think,its worth to put my heart in, I AM there.I am HAPPY.
Thanks so much to all of you,who made it to the theatre and THANK you for all warm and kind words:-) in emails, texts, Facebook & Twitter messages and everywhere else....:-) loving that!
Thanks to lovely friends too, to be there for me: A.K, N.M, B.W., And M.W. Love u guys.
Love...Peace...Stay warm ...Indian Summer is ...GONE.
J.