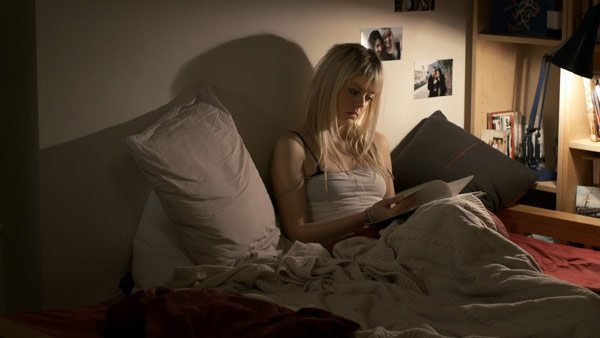 Do you remember my first post when I told you about my new feature film DARK SIGNAL, where I am playing lead role KATE? Link below, if wanna read more about this production...
Yes, So I'm in Wales now and I am working hard for last week to be Kate.
It's fucking hard, because she is a complicated person ( who isn't?....)
So, so many emotional scenes...First few days :I am bonding with my new film family, chat to everyone,doing first script table readings, first rehearsals, fights set ups,costume fittings - all that...
So exciting and so scary in the same time!
I am super lucky because everyone -cast and crew are super professional and really nice, friendly,warm people.And they are equally, as I am, fascinated and passioned about -what we are, just in couple of days, going to create. Soon. Very soon.I really can't wait.
I am in love with a character named Nick in the story - My Kate is in love with Nick, and I am doing all I can: to fell in love, to look at my acting partner with desire and kindness, and create the chemistry we need, to make all our scenes work.
The moment I met my acting partner, I started right away look at him as character ( as Kate is looking at Nick, not Joanna is looking at....)
It does sounds crazy, but that's what I need to do.I must admit I am quite successful so far.
I am convinced by the time we will be filming our scenes, I will feel love, real love in heart and I know if I believe in it, make it real for myself, it will be real for the audience and everyone who see this film...
This is it- My journey is on and I am so happy.
I've even convinced my scene partner to do my exercises from Actors Studio and that helped me to get closer to the guy.
Such a funny job, in a month time - It will all going to feel as it has never happened or as
It has been a dream...just Joanna's dream...