---
29.07.2014

Inspiration(s).....the ONE Message...
---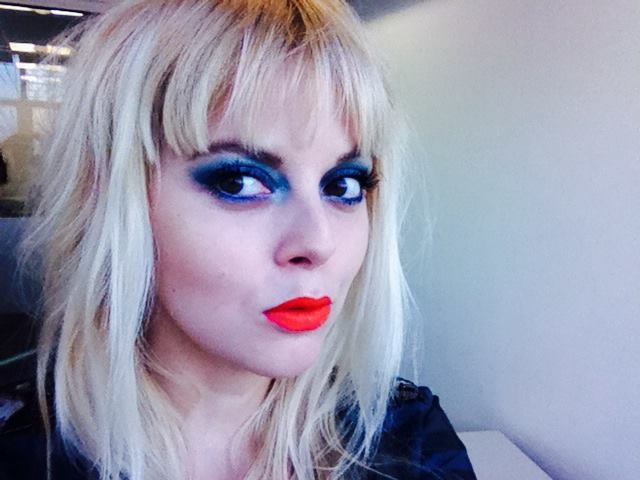 Let's go back in time.It's Sunday early evening, a few weeks ago. I'm on my bed and I've been reading scripts all day. My eyes are closing, I'm so tired:-( and I get a message that wakes me up. Here we go:
As you can sense from the tone of this person in this What's App clip, It's not a very nice comment.S times 3 : Surprised. Shocked. Shaken- then something incredible happens.I got inspired by it. Inspired by the very last few words: " Because You are JUST JOANNA, nothing else".
I was replying in my head: Of course, I'm just Joanna- Who else can I / should I be?!
Ok, I'm not stupid, I get the negative aspect of its content, but somehow I got thinking about well ...me ...who I am and how happy I am to be that JOANNA. Then, how much I want to say and share with people, and before you know it, this blog was ready. Of course I couldn't be any other way: I had to name it JUST JOANNA. I will not disclose the author of my special inspiration - anonymous - to protect his privacy. Already said "thank you" in my first post , and I really meant it. It's not bitter -sweet. It was honest. I AM grateful.
---
My first designed gift from my fashion brand sponsor, I still can't tell you guys yet, who is supporting me officially,soon I promise you- but it's all very exciting!!!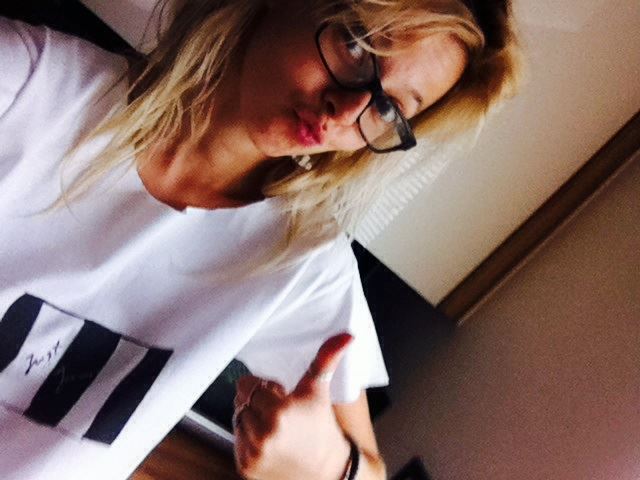 So now you all know how it's all started. In the first 2 days JUST JOANNA was read by over 6700 people and after 3 days I got 352 emails about this blog ( I replied to ALL of them, that's how serious I am about this shit) and so easily all this may not have happened.
For me, I got a " message" that people are curious to know, what's happening inside the industry, and they want to have an honest answer. That's what I will be giving back. Every time.Time to say "Big Thank You, big Hug " to all of you, who took time to read JUST JOANNA.
And, Thank you to my editor, J.J. for being so amazing too!
---
Being inspired as an actor could be such a powerful tool.
In most cases I get inspired through my life experiences, often not the nicest ones.
Probably a bit hurtful, but one of the special qualities I have, is turning around anything and everything that has happened to me and making it into direction I want to take ...and use it in my work.That's how it works.That's what I do. That's what acting is. It's life, and this is mine. JUST JOANNA's life.
Ps. I decided to choose the picture on the top for this inspiration post.It's from a film I shot earlier this year, as MAKE-UP turned out to be such an inspiration for me to play my lead character the way I played it.It's funny, how sometimes such an "outside element" like make-up can turn out to be such a huge INSIDE inspiration...
J.
---