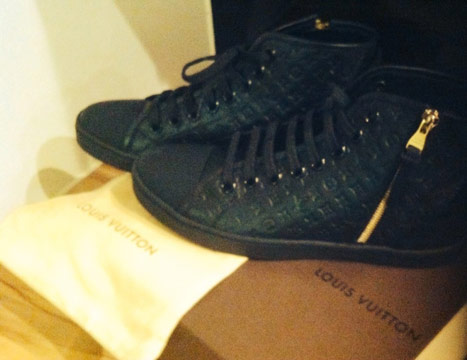 I came back from Jordan at the end of June and 3 days after I got an email from my agent.
"You have a casting for Nina Gold":-) Every actor knows, who N.G. is!! She is one the most respected and desired Casting Directors in the UK ( Games of Throne, King's Speech etc).
I have wanted to meet this partucular industry professional for over 6 years, and here was my chance!!
So I wanted to properly prepare, right? Of course I did, character work, script prep and working on my look for the role, pretty much anything and everything I could do. Then I thought how this was very special for me, its a unique casting/meeting and I want to do something more- I want to bring some happy energy into that room, I want to be positive and relaxed, and have a smile that comes from the inside out...
So what I can do to put my mind truly in that zone?
Well, for example, I can treat myself :-) I made a date with Louis Vuitton and it was a very successful one! New shoes for casting to feel special. It sounds silly, but I wanted to see if having this extra inch of happiness would change anything at all...
This is when an idea for a social study experiement came into my head:
I asked 10 actor friends ( those ones who I know are crazy enough to do it ) to follow my instructions and of course report back to me their opinions:
The idea is simple:
I asked them to do 1 very specific thing that makes them super happy before their next casting, and they did. They could get something new to wear for the occasion, or eat a Big Mac if that's what the desire is, or have a massage just before the casting...anything! Even something little, like buying a new shade of lipstick or a desired perfume...
My next direction was a little more complicated.
I asked them to be mindful, aware of how they feel, If they felt uneasy or uncomfortable.
During the casting experience, I suggested they focus in that particular moment, on their magic object, just for 3 seconds to get the balance, and a calm thought in their head…
Curious to know what the result was?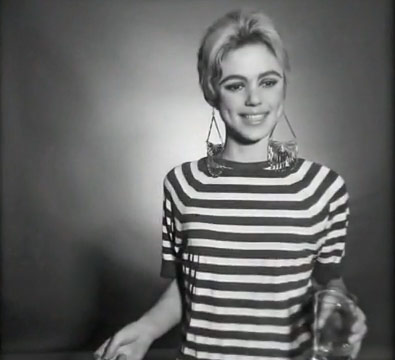 Well, in 9 cases they all said their casting felt great, as the activity / object made them actually very focused on how happy they felt:-) BOOM! And here I want to underline something. I didn't ask them to focus on being happy at any time, or didn't say " try to relax" , fuck that- that would never work, I asked them to focus on the one, little guilty pleasure they have...that was all.
One actor said to me that it didn't make any difference what so ever.
Well, at least my idea didn't do any harm;-) and the statistics are pretty good :
-9 out of 10 plus me, so that's 11 positive feedback!
Ps. I got a recall for N.G by the way : -) and I felt so grateful because I had amazing casting. I believe my idea worked, this time, for me. It really did.
I think it's worth a try. I will keep treating myself from time to time. Why the hell not?!
If it doesn't make my casting any better in any way, at least I will find a good, new reason to smile.

J.
---