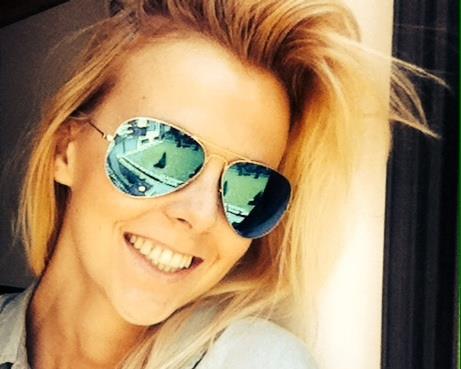 "Just Joanna" ....!
Ok. Here we go. After 3 years of rejecting the idea of writing a blog, when the proposals to do so were coming out of nowhere...!? ( Why the fuck me and also the offers were mostly fashion brands / lifestyle blog offers in which I'm Not INTERESTED/so not interesting)....
I've changed my mind...
...And decided to create a blog!
I am dedicating my writing to my biggest and only, lifetime passion ...ACTING...of course.
I will be sharing with you my personal views on the exciting, yet harsh industry that I am so fortunate to be working in. Some aspects of it will be brutal, some will be warm, but it will always and most definitely be honest.
I created the site all on my own, although I must admit I have a huge fashion brand supporter, which, for now will remain unknown to you, the public. I guess you will find out in due time.
Instead of the word " blog" which I actually can't bear, I've decided to use the name " backstage" for the part of the site where all new posts will be appearing. BACKSTAGE - because the info will come from the backstage of my film sets, castings, industry meetings, and often just "backstage" of my mind..... that part of my mind, which is tightly connected to and responsible for all the random thoughts I may/ will have about my acting world.
I will try to tidy them up a bit, before I put them here though, don't worry!
Oh....And why, or should I say 'how' did " Just Joanna" become the name of this site? I promise I will tell you this one day, but for now -I will just say thank you L.S. for such unusual inspiration...
---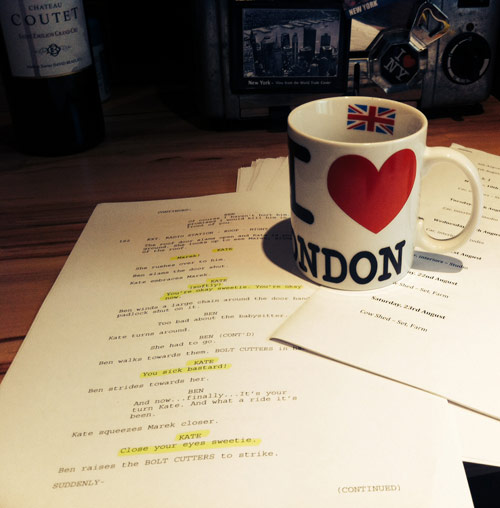 Ok , let me tell you about..... my NEW journey.
So I am going to Wales, super soon, for the first time in my life. No, actually tha'ts a lie, I have been there before ;-) but I have never filmed there. I start working on feature film with a new crew and cast and it's like... well...like starting a new family- because that's what we are creating, a film family, that will spend an insane amount of time together and for good or bad, we bond in a fast, almost unnatural, way.
It's just crazy to spend 16 hours a day with hundreds of people you don't know, I mean everyday, EVERYDAY for weeks, months and then...guess what? You never ever see them again, at least not in that very connected, close kind of sense being stuck together on location or on set.
It's always so exciting to start working on new film, a new story, a new script and you begin this journey but you never quite know how it will end. As you can see in the picture, it's all coffee and pages, papers with the name of MY character on it...:-) This is where the magic starts, when I create a character, a real person, that will talk, walk, have sex, think, feel and live in the created reality on the screen FOREVER.
The word for today is EXCITED, I'm excited about Kate, my new character.I'm starting to make space in my heart and in my mind for a new friend. As Dexter says: " Do you wanna play? - Yes!!! I really, really do!"....
J.